Registration is now open for new members. To apply for a place please fill out our registration form here.
All Under 5's classes will need to be pre booked with no drop ins allowed. Free sibling spaces available!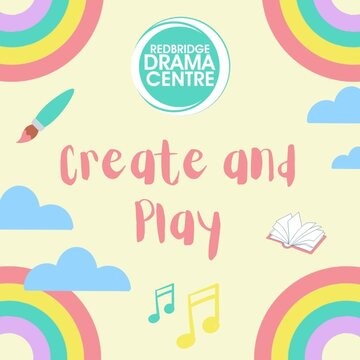 RDC Create and Play
Tuesday
10am-10.45am
2pm-2.45pm
Enjoy creative adventures with your child every week that spark their curiosity and nurture their growing imagination. RDC Create & Play offers a fun, interactive approach to early learning and physical education for 6 months-5 years through the use of; themed adventures based on story books, games, song, messy play and so much more! Each activity will help to engage your Child's senses, so they can join in at a pace that suits them.
£6.50 per session (booked per half term)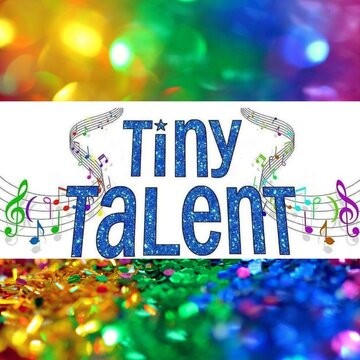 RDC Tiny Talent
Monday 10.30am - 11.00am @ RDC
Wednesday and Thursday 10.30am-11.15am @ RDC
Wednesday 11:45am-12:30pm @ RDC
Friday 10.30am - 11.15am @ Kenneth More Theatre
Friday 1.15pm - 2pm @ RDC
First Saturday of every month 10.30am- 11.15am @ RDC
Music and movement class for under 5's, singing songs, playing instruments, puppets and props, up and moving action songs, parachute fun and bubbles. Suitable for ages 6 months+.
£6.50 per session (booked per half term)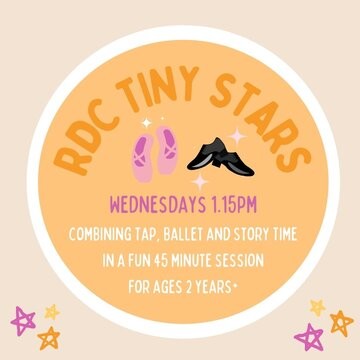 RDC Tiny Stars
Wednesdays
2 years+ 12.45pm - 1.30pm
A fun beginners dance class combining tap, ballet and story time.
£6.50 per session (booked per half term)