Registration is now open for new members. To apply for a place please fill out our registration form here.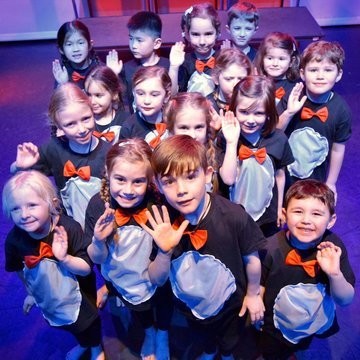 Monday Musical Theatre
4.30-6.00pm
R - Yr 2
Do you love to sing? Join us on an incredible journey through some of the most well known and loved musicals! Develop your singing and performance skills and round off the team performing an edited version of a classic musical. Musical theatre pieces will be explored, staged and sung incorporating movement and dialogue and always working shows to perform across the academic year.
£10.50 per session - paid termly (sibling discount available)
What parents say..."Their performance was amazing - I was completely blown away! My daughter was so excited afterwards she couldn't sleep!"
"A lot of hard work goes on behind the scenes with the staff so thank you. All the children performed brilliantly. My daughter is quite a shy child and attending has given her a boost in confidence that I have noticed in other parts of her life."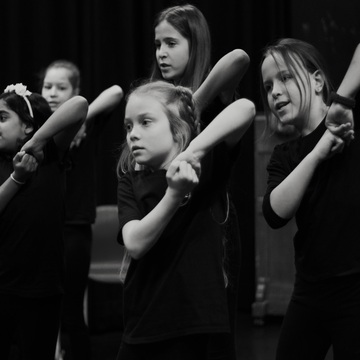 Tuesday Performing Arts
4.00-6.00pm
R - Yr 6
A great foundation for those in school years Reception - Year 6 looking to develop their skills and have a really great time doing so and meeting new friends. Led by a drama teacher and a musical director the sessions will show how to make the most entertaining way to tell a story. Each week the children will cover aspects of singing, dancing and drama in fun filled and energetic sessions. The produce a private showcase for family and friends at the end of each term.
£15 per session - paid termly (sibling discount available)
What parents say... "The class has been brilliant for my daughter's confidence!"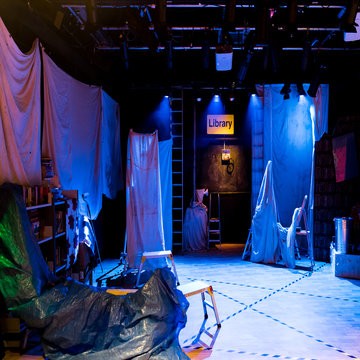 Tuesday Art & Prop Making
4.30-6.00pm
R - Yr 6
Learn about different art styles and techniques including painting, collage, sculpture and clay modelling. Design and create props and set to be used in our in house productions such as Under the Sea and Macbeth.
"Thank you for the opportunity the children had to see their props used and for their hard work to be acknowledged.
The props were beautiful and the teacher brought out a lot in them." - Parent feedback
£10 per session - paid termly (sibling discount available)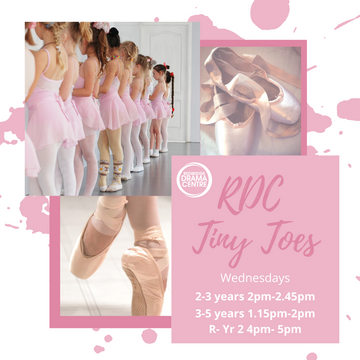 Wednesday RDC Tiny Toes
4pm-5pm
Reception - Yr 2
Learn the basics of Tap and Ballet in this fun and friendly class.
£7.50 per session (charged termly)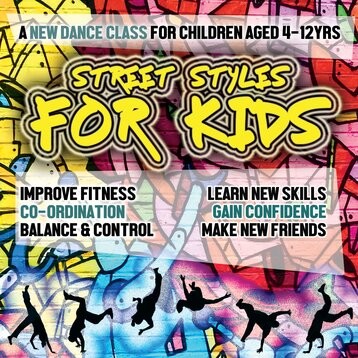 Thursday Street Dance
New class!
R-Yr 1 4.00pm - 4.45pm
Yr 2-Yr 4 4.45pm - 5.30pm
New Street Dance classes for children in Reception - Yr 6!
Classes are taught by experienced, professional dance artist, Cherie Thompson.
Teaching young dancers elements of Hip Hop, Jazz and Street Dance, classes improve fitness, coordination, balance and control. Children can learn new skills, gain confidence and make new friends.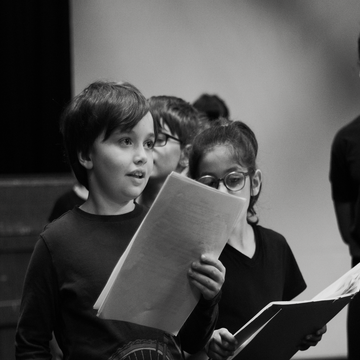 Saturday Children's Theatre School
10.00am-12.00pm
R - Yr 6
A fun packed Saturday morning drama school. Learn drama skills and social skills in age related groups while making new friends and having a wonderful time. Our courses are run by experienced drama practitioners.
The children work on a different theme every term - previous themes include Shakespeare, Roald Dahl, poems and short stories. The strategies used include story making, improvisation, individual, pair and group work, developing speaking and listening skills, building self-esteem and confidence and the use of drama conventions. On the last session of each term family and friends are invited to see a private sharing of the children's work.
£13 per session - paid termly (sibling discount available)
What parents say... "The Redbridge Drama Centre has been immensely important in the development and well-being of our children. The Saturday morning clubs have enabled them to make friends, build confidence and develop skills in a professional, warm and safe environment. This cultural resource is amazing."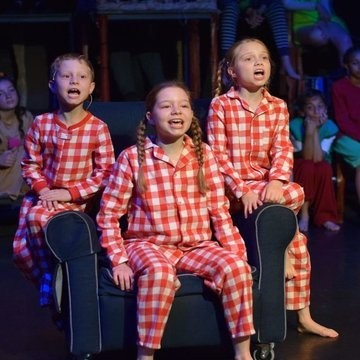 Saturday Performing Arts School
Reception - Yr 2: 2.30pm - 4pm
An all-round experience for those keen to develop their dance, drama and singing skills. The afternoon sessions are split between each one of those areas and are energetic and exciting ways to explore the performing arts.
£10.50 per session - paid termly (sibling discount available)