Musical Theatre
Mondays 4.00pm - 5.30pm - 4 to 7 years (School Years Reception-Year 2)
Mondays 4.30pm - 6pm - 7 to 11 years (School Years 3-6)
Mondays 6.00pm - 7.30pm - 11 to 14 years (School Years 7-9)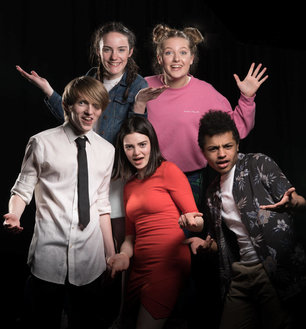 Do you love to sing? Join us on an incredible journey through some of the most well known and loved musicals! Develop your singing and performance skills and round off the term performing an edited version of a classic musical - recent projects include We Will Rock You, Frozen and Elf The Musical!
This term is Love Lloyd Webber!
Musical theatre pieces will be explored, staged and sung incorporating movement and dialogue and always working towards a private end of term sharing for friends and family in one of our fully equipped theatres.
£9.50 per session - paid termly
(Sibling discount available)
The first session of Spring term is 7th January.
What parents say....
"Their performance was amazing- I was completely blown away! My daughter was so excited afterwards she couldn't sleep!"
Our Teachers
Reception - Yr 2
Fraser Stainton
Fraser trained at the Stageworx School of Performing Arts in Stirling, since he was 4 years old. He has been in training for the past 3 years at the Italia Conti Academy of Performing Arts
Yr 3 - Yr 11
Gemma Eves
Gemma trained at Mountview Academy before continuing her studies in Acting at the American Academy of Dramatic Arts in New York. She has been teaching for over 10 years in both London and New York as well as performing in various shows.