Redbridge Youth Theatre Workshop
Monday and Wednesday evenings 7.30-9.30pm
A twice weekly theatre company for those aged 14 - 21 years (School Years 10+)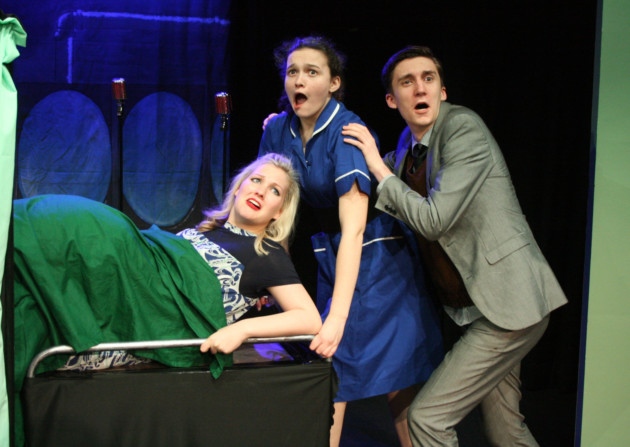 RYTW is a great place for young people to explore and create theatre and learn new skills. RYTW work on at least two productions per year: both performed in the Drama Centre as well as the opportunity to perform elsewhere.
Last year RYTW were chosen out of 500 Youth Theatre companies to perform as the closing act of the 'Connections' festival at the National Theatre.
New members are recruited in September of each year. There is no audition process but during a series of September sessions the directors are looking for:
- a willingness to work diligently in sessions and rehearsal
- an impressive record of attendance
- a preparedness to work with others and cooperate as part of a team
Members of RYTW are encouraged to become members of RDC's volunteer Front Of House team, take part in festivals, gains Arts Award, receive Jack Petchey awards and have the opportunity to see a range of theatre productions.
This April the directors will hold a few free workshops over two weeks before forming the company and choosing the next show, which is a chance for you to find out more about the way we work.
£130 per term
RYTW will be taking new members for their next project from Monday 29th April
Redbridge Youth Theatre Workshop presents - Frontline Heroines - Trailer from Redbridge Drama Centre on Vimeo.