RDC Children's Theatre School
Saturdays
10am to 12 noon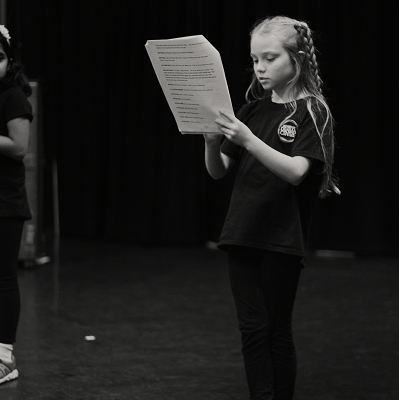 A fun packed Saturday morning drama school for those aged 4-11 (School years Reception- Yr 6).
Learn drama skills and social skills in age related groups while making new friends and having a wonderful time. Our courses are run by experienced drama practitioners.
The children work on a different theme every term - previous themes include Shakespeare and Roald Dahl. The strategies used include story making, improvisation, individual pair and group work, developing speaking and listening skills, building self-esteem and confidence and the use of drama conventions.
On the last session of each term family and friends are invited to see a private sharing of the children's work.
What parents say...
'"The Redbridge Drama Centre has been immensely important in the development and well being of our children. The Saturday morning clubs have enabled them to make friends, build confidence and develop skills in a professional, warm and safe environment. This cultural resource is amazing."
£13 per session - paid termly
Summer term begins 27th April
***
Our Teachers
Harry Polden (R + Yr 1)
Harry is an experienced performer and has been a part of RDC for many years. Harry has performed in shows on the West End as well the National Tour of Oliver! where he played the title role.
Cherie Thompson (Yr 2)
Cherie is an actress and dancer who is very experienced with working with Under 7's. Cherie also works in local primary schools and runs ballet, street dance and film making classes.
Antonia Theodorou (Yr 3+4)
BA Performing Arts and Media Studies - DeMontfort Uni
Antonia has experience in Comedy, Commercials, Panto, Theatre and much more.
David Alexander (Yr 5+6)
BA (Hons) Acting and Theatre Studies
David works with local schools, our Performing Arts School and runs our Adult Improvisation class.
He is experienced at working with all age groups.